Are you ready to feel the fire?  
One of the things I hear from my clients all the time is, "Suki, I am so tired of feeling stagnant and stuck. I am so tired of doing the same thing over and over. I'm just not happy."
Let's burn that. Let's listen to the soul, elevate the mind, and step into our power. I am inviting 10 women on a journey of creativity, sensuality, and empowerment.
In this seven week immersion we will:
Reawaken the inner flame.
Call upon the divine Goddess.
  Empower ourselves to level up.
Remove the old stories +  toxic junk that no longer serve us.
Tune into our deepest desires.
Burn the flame, light the match, get creative.
Embody the divine feminine within.
Step into the sexiest version of ourselves. 


Your highest calling awaits.

Will you walk through the flame?
It's time to STOP Playing Small.
I remember the days when I would spend so much time feeling shameful or guilty, angry with myself, or beating myself up for moments in the past. I was ROUGH on myself and so mean to my body; spending time hating myself and hiding out.
In those days I picked the most rotten men – I guess it was a way of punishing myself. In the end I made myself sick, so sick I had to crawl myself back up. Those were the darkest days…
I was playing small, but there was a ball of fire within me.
So the flames were dwindling down to embers. My creative spirit was dying. And yet I continued on this destructive path.
Then one day I said, NO MORE.
After years of self abuse, I decided to say YES to my wild, creative, fun SOUL! What is the use of living a life if you cannot live it to the fullest? 
Now I am getting to live the creative, abundant life I  always wanted to live. I am in love with a man who is my very best friend, and my job is to make other people HAPPY and smile.
Enter the High Priestess. Enter the Goddess.
I absolutely love working with high priestesses – the women who came here to do serious work. They are powerful, magnetic, sensual beings…but sometimes they just get stuck.
Priestesses often don't know they are priestesses. Sometimes they lose sight of the Goddess within.
In this 7 week immersion we will RE-IGNITE the flame:
Weekly Zoom calls 
Sexy Journal Prompts 
One 30-minute level up call with me
Creative FB community 
Videos, Meditations, Energy Activations
What People Are Saying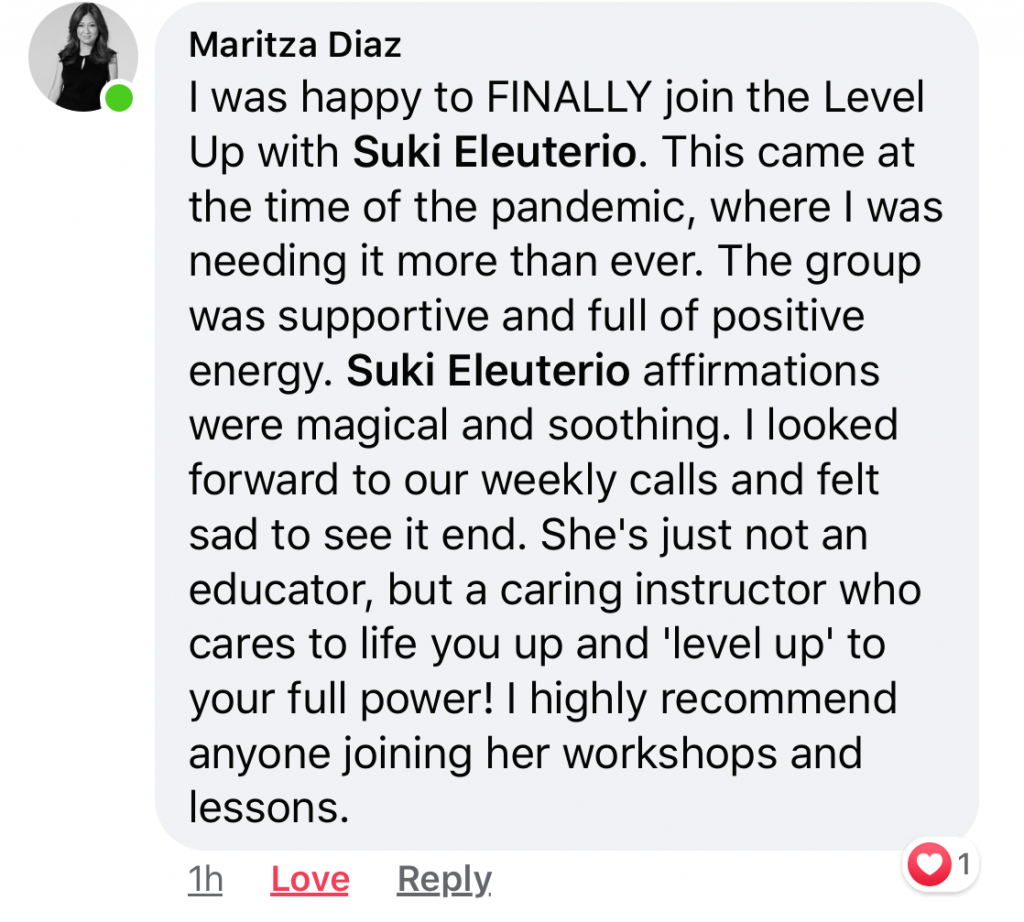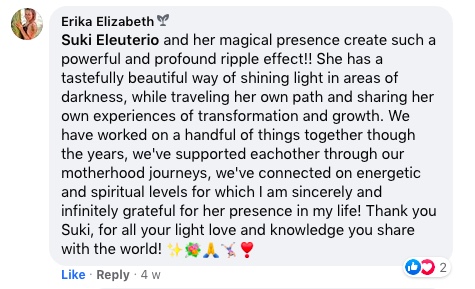 Pricing and What's Next?
YES! Are you ready? Can you feel it?
The investment in this energy-shifting course is $1,111. Pay in full or 12 monthly payments of $111. Limited spots available!