I help visionaries bring their creative projects to life.
 Through confidence coaching, energy work, and strategy we will remove any blocks that are keeping you from shining and sharing your soul-guided message with the world.
Want to learn how to EXPRESS your message, be COURAGEOUS, and follow your DESTINY with the help of three ancient Goddesses? Grab my free 3-day training – Invite the Goddess!
I know what it feels like to have so much creative energy and no direction. I totally understand what it feels like to sit with a creative project or a business idea, or a book, or a blog, or a podcast and have no idea how to birth it forth into the world. Many of us know how to bring it into the world but then we struggle to turn it into a business or make it profitable.
Come on Goddess, lightworker, healer, earth angel!
Let's do this. Now is NOT the time to hide your spiritual gifts. We need you confident, we need you powerful, we need you paid and we need you showing up in your divine, creative, feminine energy.
Now IS the time to share your voice, be heard, be seen, and make a HUGE IMPACT in this world.
Let's make you official.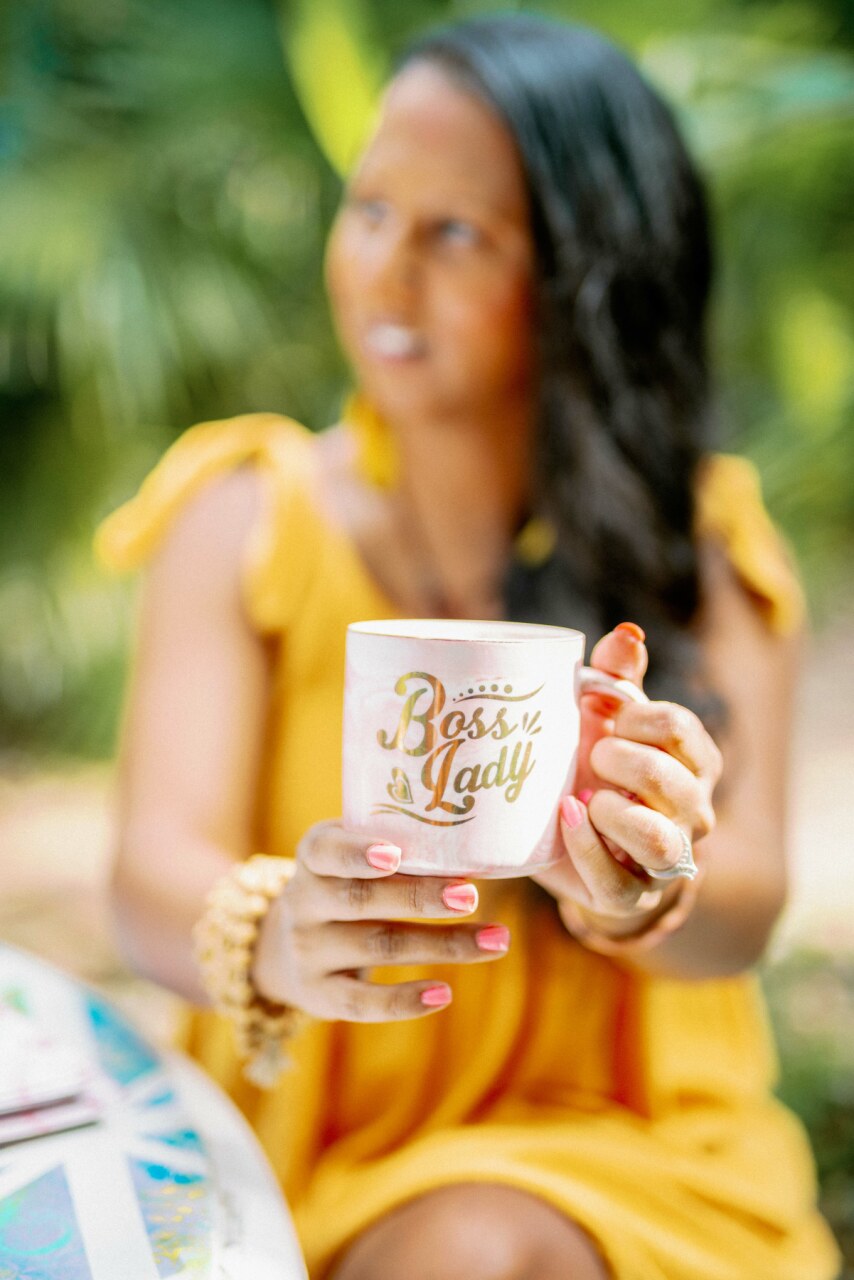 Find support, get to know me, and grab some
Join a growing community of sparkly, unicorn,
goddess-vibe Soul-Guided Entrepreneurs just like you!
Your Greatest Superpower is Your
What does it feel like to work with me?
I know there are so many coaches you could choose from, but somehow the Universe has brought you here. Landed you here, on my homepage, and as you read you feel like – Wow, I like this one, she speaks to me, she understands. 
The truth is you could work with any business coach, strategist, editor, life coach, so-called "Spiritual Guru," but at the end of the day, you might leave feeling disappointed. 
Why is this? Because it takes more than coaching, counseling, editing, or a one-time healing to do the work you came here to do. You know, the SOUL WORK that your creative soul desires to produce. 
My coaching style and intuitive guidance is quite unique and when you work with me you are going to experience:
Massive Energy Shifts: I work in your energy space, I clear out old stuff
Ancestral Connections: Tune into the Angelic and Goddess realms
Practical Implementations: Strategy, social media, intuitive marketing, support
Creative Empowerment: Permission to speak, share, and write with confidence
I'm Suki Eleuterio, often known as "Sookton."
I am a soul-guided entrepreneur, spiritual business mentor, creative goddess, blogger, podcaster, wife and mommy to two baby girls and two fur baby hounds. Over the years I have found various avenues of self expression including writing (my work has been published in the Huffington Post, MindBodyGreen and other publications), creating visionary online programs, teaching high-vibrational courses, speaking on massive stages, creating communities like Found My Light and Lightworkers Rise Up, and much more. 
As a coach I like to integrate my spiritual teaching with my practical earthly teaching. So all coaching comes from my soul and I connect with my Angels, Ancestors, Goddesses and Spirit Guides to channel messages to you. I have received training in Yoga, Ayurveda, Reiki, Shamanism and the Munay-Ki, and Traditional Chinese Medicine. But I've also learned a lot just by being human. I've overcome panic attacks and severe anxiety, I've worked through self doubt and low self worth, and I've healed myself from invisible illnesses like endometriosis and PCOS.
Telling stories is my JAM. As a digital branding expert, I have worked in social media, marketing, and public relations for over 10 years. I've worked with brands from all over the world from startups to entrepreneurs. I love storytelling, shifting perspectives, and re-writing endings. Empowerment is key. Confidence is key. Authenticity is key. 
I have a special gift. I see your brand, your purpose, and your story from a higher perspective. I help you work out WHO YOU ARE, WHO YOU SERVE, AND WHAT YOU OFFER. Then I help you share your message through social media, public speaking, writing, and marketing.
When you get intuitive guidance and clarity for your brand, your entire business model will blossom.
My absolutely favorite thing to do is work with people all over the world who are so ready to embrace their soul-guided creative gifts and share them with the world. Are you ready?
You Are a Shining Light and the
World is Dark. Light It Up.
"Working with Suki made me realize it was okay for me to share my gifts more openly. Heck yes, I AM  High Priestess, I AM a Mystic. That's what really stuck with me. I am still in the process but I always remember that feeling of allowing myself to be who I really am."
"Suki is one of those gems you rarely encounter these days! An authentic loving soul, she strives to touch lives through words, yoga or any means at her fingertip. The divine feminine at its best she is constantly encouraging people to reach new heights, she will be the inspiration and is sure to change many lives!"
"While working with Suki what I experienced was being truly SEEN. She saw me before I saw me. She sees people's authenticity and their purpose. She introduces people to who they're MEANT to be."
"Working with Suki came at a time in my life when I had transitioned out of my old job and I knew I was ready to start putting myself front and center on the main stage in my new industry as a healer. Her program gave me the confidence to speak up and work on my writing. At the time I was so afraid of writing and thinking my writing wasn't powerful enough, fluid enough, coherent enough. Letting myself be put out there and feel confident was so inspiring. I loved the program, I think everyone should take it. It really was worth every penny and more."
"It was a true pleasure working with Suki. She approached our coaching with a relaxed view that enabled me to open up and allow the true work to begin. Her straight forward approach worked well for me because we were able to get down to the real areas of my life that needed work. My time with her was transformational and till this day I continue to work on aspects of myself remembering the guidance she gave me."
I started my own podcast in 2020 and it has been such an awesome ride! I am dedicated to bringing together the conscious community, connecting people with their soul-guided mission, and empowering the world to shine. In this podcast, I explore topics from spirituality to writing to business to being a modern-day mystic!
Available on:
iTunes
Spotify
Spreaker
iHeartRadio
And more…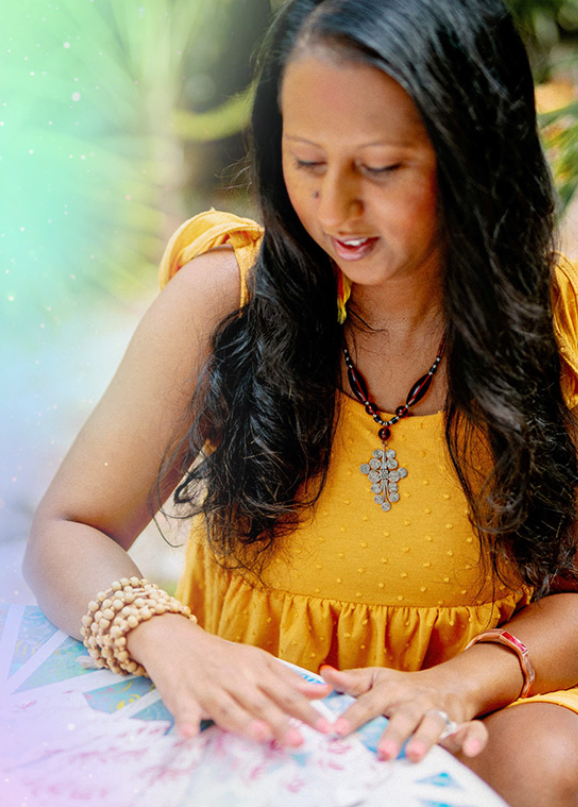 I am so excited to offer you the chance to dive into my free resource library. You want all the goodies?
Sign up for my mailing list and get instant access to the ENTIRE library of free stuff including my most popular downloads:
Writing Your Soul Story – Webinar & Workbook
5 Ways to Be More Spiritual
Angel Affirmations – Affirmations to Empower Your Life
Angelic Realm Meditation
The Chakras: For Beginners
4 Reasons to Love Yourself
Facebook Like a Boss: Using Facebook Groups to Amplify Your Brand
We all have an inner queen. A confident, loving, vibrant soul living within us who carries divine feminine and divine masculine energy. The problem is, so many people are disconnected from their soul, and from the truth of who they really are. This disconnect causes a...