In the past on Saint Patrick's day, you would probably find me in a bar somewhere drinking green beer and taking down car bombs (okay, probably taking down one car bomb followed by the 'I don't feel so good' look).
But lately I have realized just how much fun life can be without getting drunk.
In America, as I am sure it is like in parts of Europe, Saint Patrick's day has turned into one of the biggest drinking "holidays" of the year. Drunken brawls, violent crowds, and riots will probably pop up all over the country today.
Let's hope you are not involved in one of those brawls. Instead of getting drunk, perhaps you will consider one of these green things to do with your day:
1. Try a Green Juice
Why not try a cold-pressed juice this Saint Patty's day?
Not only is it really good for your body, it tastes delicious too! Choose from flavors like kale, spinach, green apple, and more.  My favorite cold-pressed juice is from Raw Juce in Boca Raton, but there are plenty all over the country.
What's the difference between cold-press juice and juice from a juicer or blender? Huffington Post explains how cold-pressed juicers "extract juice by first crushing and then pressing fruit and vegetables for the highest juice yield. Because they don't produce as much heat, they keep more of the fresh ingredients' nutrients intact."
2. Plant Something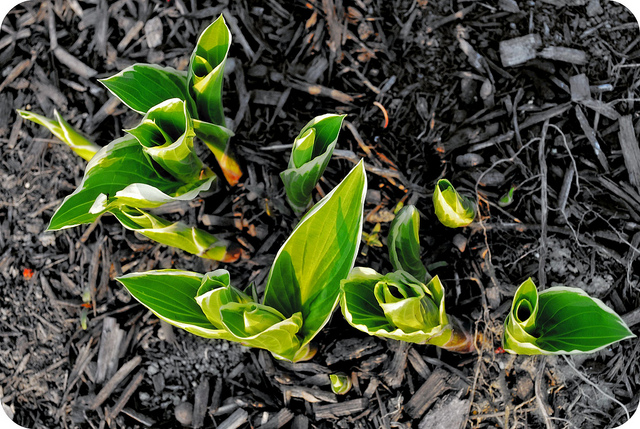 From tiny seeds roots do grow.
There is nothing more beautiful than planting something and watching it grow and develop over time. This spring, grow something in your garden or in a pot in your kitchen. In Ireland, horticulture and agriculture are incredibly important trades, not just for sustaining the citizens of Ireland but also for export. The most popular plants in Ireland are "mushrooms, potatoes, field vegetables, fruit, nursery stock, cut foliage, Christmas trees and bulbs."
3. Make a Vegan Shepherd's Pie
My mom is part Irish, so when I grew up she made the most delicious Shepherd's Pie. When I switched to a vegetarian diet, I was a little disappointed that I couldn't eat this delicious calorie rich meal anymore.
But then I discovered boca crumbles or lentils can be substituted for the meat. Or this awesome recipe from The Kind Life by Alicia Silverstone.
4. Make Your Own Irish Blessing Board
I love Irish Blessings and I thought, what better way to celebrate Ireland and Saint Patrick, than to make your own Irish Blessing board?
You can either buy a canvas and paint your Irish Blessing with acrylic paint, or you can use a chalkboard and spray it with shellac. Both can be bought from your local craft store.
5. Be Festive and Connect with Family
Sport a green shirt, wear a green fake mustache, paint your nails a nice festive green and generally be in the spirit of the holiday.
If you have Irish roots, connect with your friends and family. Talk to the elders in your family about your family history. These stories are precious and sometimes are just longing to be told. If you don't write them down and continue the family traditions, they might be lost forever.
This Saint Patrick's Day, remember that the holiday is much more than an excuse to go out and drink. There are plenty of happy, healthy ways
And of course, may the luck of the Irish be with you!
Main picture photo credit: http://www.flickr.com/photos/andywithcamera/5609477708