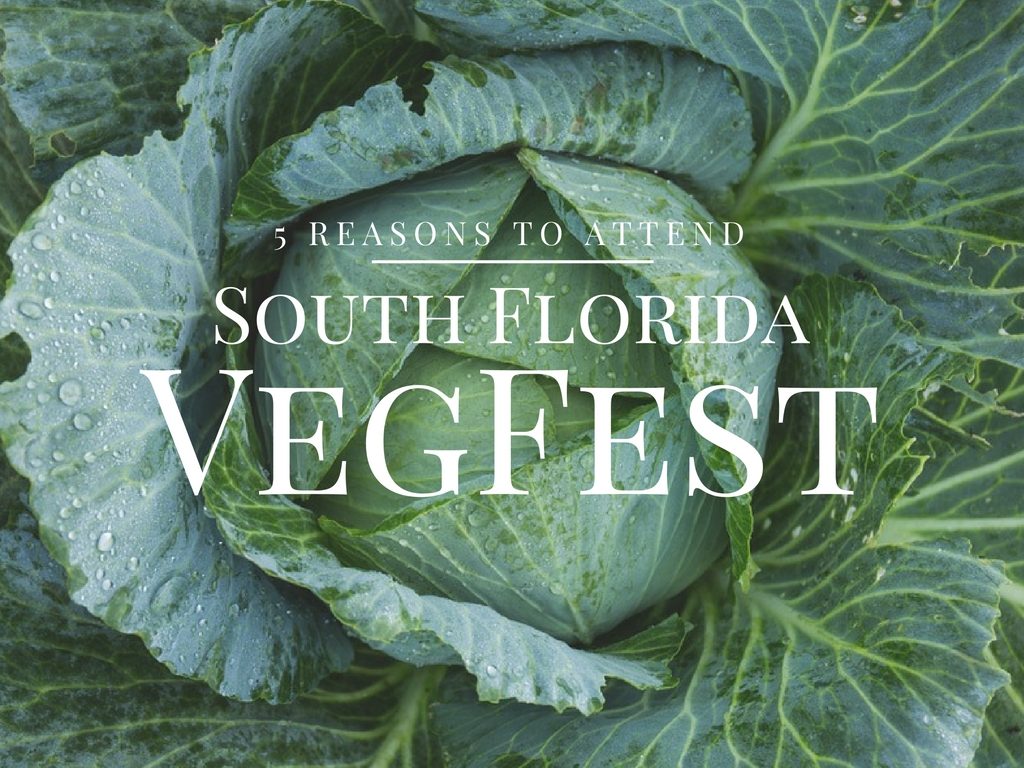 Sitting in a circle during my yoga teacher training I said out loud…
"I want to create a South Florida VegFest. A day to give back to the animals and teach people about the vegetarian lifestyle."
It's one of the first yamas – or virtues – of yoga: do no harm, non-violence, "ahimsa." In my own life switching to a vegetarian diet was one of the most life-changing decisions I ever made. I noticed the difference in my body when I gave up meat, but even more so I noticed the change in my mind and spirit. You start to look at all beings differently. You physically feel lighter. You have more energy.
Years went by from that day in teacher training and although I wanted to organize such a festival, life got in the way. Then one day I heard there was going to be a South Florida VegFest organized by Experience Expositions. How exciting!
The first South Florida VegFest will be held on Saturday, December 3, 2016 from 12:00 to 6:00 p.m. at the War Memorial Auditorium in downtown Fort Lauderdale. You can purchase your ticket here.
It's a great time to be  a South Floridian. There's a movement of conscious eating sweeping the area. With new vegan friendly restaurants opening, the SEED Food and Wine Festival in Miami, and environmentally friendly movements on the rise, it seems like now more than ever South Florida is WAKING UP to animal and earth friendly lifestyles.
Here are five reasons you should attend the South Florida VegFest this December
1) Yummy Vegan Cooking Demos
2) Animals are Friends, Not Food! 
3) Shopping the Conscious Vendors
4) Free Vegan Food (WHAAAA??)
5) Meet Like Minded People, Make Life-Long Friends