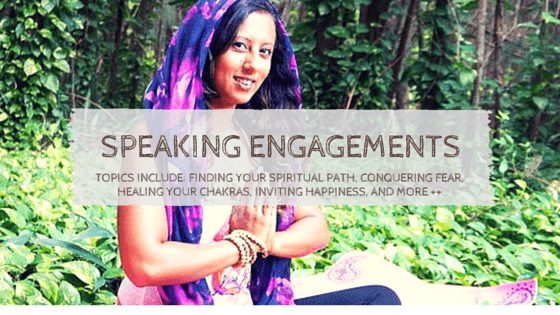 Public speaking is something that has come naturally to Suki Eleuterio most of her life. An avid story teller, poet, and motivational speaker, Suki has spoken in front of small and large crowds. She aims to inspire and move with interesting tales, funny truths, and practical advice. Her advice has appeared on Yahoo! News, Delaware Today, and other outlets.
Suki Eleuterio has worked in various fields including higher education, social media, public relations, marketing, editorial, and new media. She has a Bachelor of Arts in English from the University of Delaware and a Master's of Liberal Studies from the same institution. She is a certified Reiki I healer, children's book author, and yogi.
To book Suki Eleuterio for your next event, visit her contact page.
Topics
Anxiety & Depression
No Fear in Spirit: Overcoming Anxiety, the Spiritual Way
Depression & the Deep Blue: How to Find Your Light
Muladhara: Connecting With Your Root Chakra to Alleviate Stress, Anger, and Anxiety
Chakras & Spiritual Path
Chakra Healing
Finding Your Life Purpose
Am I a Lightworker?
Angel Awakening: Communicating With Your Spirit Guides
Social Media & Blogging
Facebook & Twitter Basics for Your Business
Blogging Like a Pro
Small Business Marketing Like a Boss
Spiritual Entrepreneurs: How to Build Your Spiritual Business
Women's Health & Holistic Healing

Endometriosis: How I Overcame the Pain…Naturally
PCOS: What the Doctors Didn't Tell Me
Fertility & Spirit: The Divine Connection
Hormones & Healing
The Feminine Divine: Our Bodies, Our Wombs
Writing
Finding Your Voice
Blogging 101: How to Become a Blogging Pro
Journaling & Self Expression