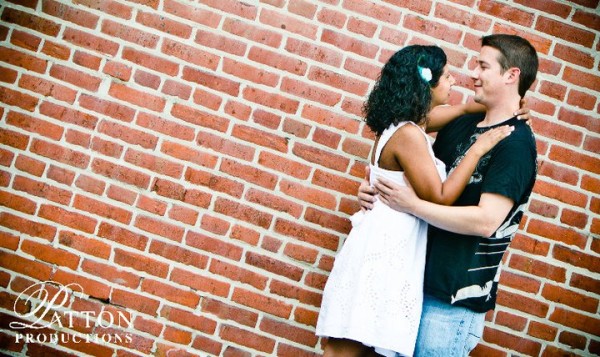 Sorry I haven't written in a while. My life has been a whirlwind of change, joy and sorry as always.
Change, the word I was so afraid of, has definitely come a-knocking. After the most amazingly beautiful trip to the Florida Keys my  other half, Rob, finally proposed! I am so happy to have his family combine with mine, and to be his wife. Honestly, we would have just eloped but I wanted to share our day with friends and family. Like I have said before it is really not about the white dress, the garter or throwing the bouquet, its about the days and weeks and years you will spend after that day..together in wedded "bliss".
But now that I am engaged I can see how you can get rolled up in wedding planning. Worrying so much about the Dj, the wedding dress, the party favors, the limosine, the bridesmaid dresses, the speeches, the shoes, the location that you forget about the purpose.
So many times I have heard a girl say "Well this is about ME," or "This is MY day, so I can do what I want." Oh..I'm sorry I thought it was about "we"?Since when did getting married become a way for women to prance around like they were Cindarella trying to make it to the ball? Dude- you met your handsome prince…and he has a brain too. Why not ask him what he wants to do? Why not focus on the meaning behind the day?
Last night I watched a show on MTV True Life called "We're getting married". Firstly, can I say that I believe MTV True Life producers just love to see people fail. I think they go out of their way to ensure they pick the craziest of people so we can watch the train wrecks in action. Poor things.
Anyway, this True Life featured two couples that were getting married at a young age. The first couple had never had sex and never kissed. They were waiting for their wedding day. The second couple had been dating long distance and had never spent more than a few days together before they got married.
Wow.
Ok so the first couple- that had never had sex- actually made an easier transition than the ones who had been dating long distance. But both couples came to the same realization….
They didn't KNOW their spouses. They had got so hyped up about the wedding DAY, the dress, the ring, the ceremony, the little party favors…that when the wedding LIFE came about they were hit with a ton of bricks. Who is this man? Who is this woman? You mean I'm going to have to stay home and cook while you go out to work all day? You mean I just inherited $5000 in credit card debt?
Yes honey. 'Sho enough! How's that white dress looking now? A little tarnish? A little black?
Til Death Do Us Part is a big commitment and one I am glad I waited on.
Last night I had several dreams of wedding horror.
I was trying on dresses and wearing the most hideous excuses for wedding dresses I had ever seen. However everyone else seemed to love them. So somehow I got forced into wearing this dress I didn't like.
It was one of those 80's wedding dresses…you  know the ones with the poofy shoulders? Oh lord have mercy.
I was so uncomfortable I decided to change…into boys clothes. And so I am walking down the aisle in a pair of baggy jeans and a hoodie…looking like Aaliyah circa 1996.
What a tragedy!
Well anyway it made me realize that I might be getting caught up in the hype that I have so long tried to steer clear from. I have been sucked into the world of Me Me Me Bridezillas and I want to get out. Planning a wedding can be fun but you have to keep yourself from getting sucked into the frivolity of it all. It's not about pleasing people- its about love and unity.
I don't really know where I am going with all of this but I know the following things:
1. Take your time getting married. Really get to know your partner. There is no rush.
2. It's not YOUR day…its a day of love and bringing family together but instead of hovering around a turkey or a baby jesus, your family is hovering around you. Enjoy it! Don't stress it.
3. When you find that one…that crazy one that can still make your heart flitter, and gush smile like an idiotic kid, and jump through burning fire to save…you will know. You will know it in your heart.