I love when I see a little rabbit on the back of a product. It makes me think about those warm, fuzzy bunnies you see in the springtime.
A few years ago my husband came upon four baby bunnies under a bush in the back yard. They were obviously lost and scared. He picked them up and brought them inside.
I nearly screamed they were so cute. We put them on our bellies and fed them water and tried to calm them down. They were squeaking and crying. A few minutes later we heard their mother squealing for them outside. So we picked them up gently and took them out to reunite with their mother. They all hopped off together. One happy bunny family.
Whenever I can I ask my friends and family to buy cruelty free products.
Cruelty free products do not promote animal testing in any of their ingredients. Cruelty-free products are not always vegan (meaning they still include animal products).
Over the years I have tested products for myself (this time I will be the bunny rabbit) and some were great and some were terrible.
I have decided to share the top 10 animal friendly products that are awesome.
But don't just take my word for it. Try them for yourself!
1. MOISTURIZER: John Master's SPF 30 Moisturizer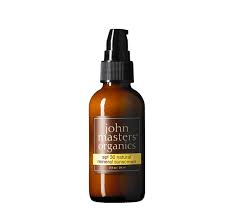 Organic, cruelty-free and it feels great! This stuff doesn't feel like the regular sticky sunblock. It feel smooth and actively moisturizes your skin will simultaneously protecting it from the sun. Plus it has zinc-oxide which protects your skin from UV rays. Use this under your make up or daily as a moisturizer.
2. SHAMPOO: Derma Organics Argan Oil Shampoo
Mm this stuff smells so nice! And it cleans my hair without leaving it dry. I have tested this on my own hair (combination: thick, dry, and color-treated) and on my hubby's hair (thin, normal to oily) and we both love it! I can't say enough good things about this stuff.
3. HAIR CURL CREAM: Salma Hayek Nuance Curl Cream
I came across this curl cream at the drug store. I was in a rush and needed something small to take on the plan with me. Little did I know that it would suit my hair so well! The cream itself smells amazing, it doesn't make my hair feel sticky or stiff and best of all I can feel like the bombshell that is Salma Hayek for a day (woot!)
4. EYESHADOW: Urban Decay Primer in Champagne
Whenever I wander into Sephora I secretly wish one of the sales associates will catch me and make me up for the day. It must be nice to be a celebrity and get that kind of pampering all the time. On one particular occasion the Sephora fairies granted me my wish. They gave me a natural look but made me dazzle. This primer (by Urban Decay in champagne color) is absolutely gorgeous. I have since lost it and have been kicking myself. But it is a lovely color and it stays on all day! I was happy to learn that Urban Decay is cruelty free AND vegan.
5. MAKE UP FOUNDATION: Bare Escentuals
In the picture to my left I am wearing Bare Escentuals. What I love about it is that it doesn't even look like I am wearing make up! When I was younger I always shied away from cover up because I hated the way it made me look like a clown. Being a unique brown color I could never find just the right brown for my skin. With Bare Escentuals you can barely feel it on your skin, it looks completely natural and you can mix colors in case you are browner in the summer and lighter in the winter (like yours truly).
6. SOAP: Dirty Girl Soap in Free Spirit
I'd say I am a bit of a free spirit, so what does it take to smell like one too? Dirty Girl Soap (I love the name) is cruelty-free, certified organic, wild harvested, sustainable and eco-friendly. Plus they don't use any harmful chemicals. My skin is a little sensitive so I can appreciate a soap that smells wonderful but is also as natural as can be. I love being a (clean) dirty girl!
7. DISH DETERGENT: Seventh Generation Free & Clear Dishwasher Detergent
Seventh Generation, a brand available at major grocery store chains, is cruelty free and good for the environment. Clean dishes = a happy Sookton. This dish detergent really does the job well. And you don't have to use too much of it either! A little goes a long way. Like the brand? Check out their entire line of earth friendly and cruelty free cleaning products.
8. FRAGRANCE: Body Shop Eau De Toilette in White Gardenia
Imagine walking through a fragrant garden and the smell being so beautiful that you carry it with you all day. Like the idea? Then check out this eau de toilette from the Body Shop in White Gardenia. Try it and I am sure you will like it.
9. LIP COLOR: Victoria's Secret Lip Color Duo in Hot Red
Red lips. Nothing says va va voom more than a sexy red lipstick. But good red lipsticks are hard to find. And you can't just go and get any old red lipstick and expect it to work. What I really like about this Hot Red from Vicky's Secret is that is is two sided. Use the one side (matte) for the office and then turn it around and use the gloss to spice it up for your dinner plans.
10: HAIR CARE: Moroccanoil Treatment
I know I have gushed about Moroccanoil before but the stuff is just so, so good! It smells amazing and it gives me hair body and shine. It works on all hair types, and it contains argan oil from trees in Morocco. You can try the imitation brands (and I have) but you will never be as satisfied as if you just splurge and spend the money on Moroccanoil. What's more is you can use a little bit of Moroccan Oil on your skin, or to take of your rings, or on just about anything. It just works wonders and it is not tested on animals. Duh winning!
So now you have some products to try. Comment below and let me know what you think!
And if you have any recommendations please let me know.
I'm  always looking for cool new products especially those ones that don't kill the bunnies.
Enjoy!