For thousands of years people have found sacred places to practice yoga. From Krishnamacharya in a remote cave at the foot of Mount Kailash to the hundreds of travels who lay their mats down in the ashrams of Rishikesh, there are hundreds of sacred locations to practice your asanas, pranayama or meditation. Here are five places you should try: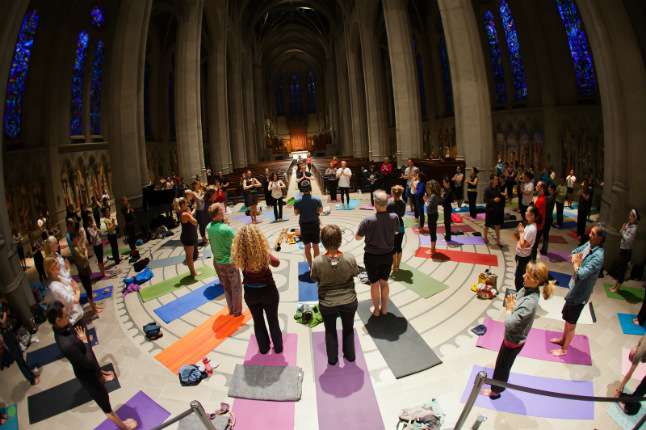 1. Grace Cathedral – San Francisco, California
This French-Gothic style cathedral in the heart of San Francisco is sure to take your breath away. There is something quite sacred about bowing in child's pose within these walls. Connect with your spirit as you hear the vibrating "Om" bounce off magnificent ceiling.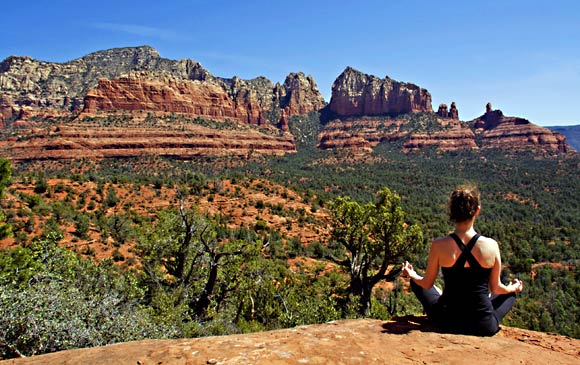 2. Red Rock State Park, Sedona, Arizona
They call Sedona the vortex. This is a place of great spiritual growth and ancient knowledge. The red soil, the divine mountains, and the blue sky will be sure to clear your mind and center your heart.
3. Turtle Beach, Siesta Key, Florida
With white sands and a remote location, this beach is quiet and serene. Twice a year sea turtles come up on shore to lay their eggs. The sacred energy of this beautiful Florida beach is the perfect place to ground down and listen to your soul.
4. On the banks of the Ganges- Rishikesh, India
Millions of people have stood here before you. Millions have washed from these sacred waters. As you move through your asanas, feel the presence of your ancestors, of the people who have stood before you and paved the way. Honor them as you honor yourself.
5. You Own Sacred Place – Your Home
It is so important to create a sacred space in your home. Whether you create an alter, or just lay down a mat and light some incense, make room in your house (or your backyard) to practice, meditate, and just be. Oprah calls this place her wishing tree.
Where do you like to practice? Comment below.