Tucked away from the excitement of the Seminole Casino Coconut Creek…
Is a quiet oasis known as Fresh Harvest. I had the honor to dine there recently with four other South Florida bloggers as part of the South Florida Bloggers Union – Ft Lauderdale chapter. We met in the evening as the rain poured down outside. Inside the casino was packed with hopeful travelers betting away on the slots.
I was tired. I had been on mom duty for months. This was my first chance at a mom's night out, and I was going to take it! I was seated by a kind looking waiter by the name is Steve. He was quick to get me a glass of wine and let me know he was available throughout the night.
The decor inside the Fresh Harvest was warm and inviting. I particularly liked the big white circular lights. As soon as I settled in with my fellow bloggers we were off to the food races.
The Buffet- The Endless Buffet
We started with the salad bar. The veggies were crisp and fresh. There was a beautiful wall of lemons in a jar. I decided to save my appetite so I only had a tiny bit of salad but what I tasted was delicious.
Two of my fellow bloggers, Lize and Rachel had the lobster bisque and said it was delicious. I could tell it was very well made.
The buffet was set up with the salad bar on the outside, sushi and a raw bar on the side and the entrees in the middle. They also had queen crabs legs  for an added cost.
Sweet Glorious Sweets
The bestest best best part of the whole evening though was by far the endless, glorious, mouth-watering desserts. Now it's well known I have a sweet tooth and hand on my heart I will be the first to admit that I am helpless around any sweet treats. But these treats were above and beyond. I've had buffets in Vegas and New York and these sweets took the cake (literally). They had pies, cakes, creme brulees, ice creams, and more. Of course I decided to take a little of everything. My favorite were the New York cheesecake, the the creme brulee and the lavender ice cream. So good!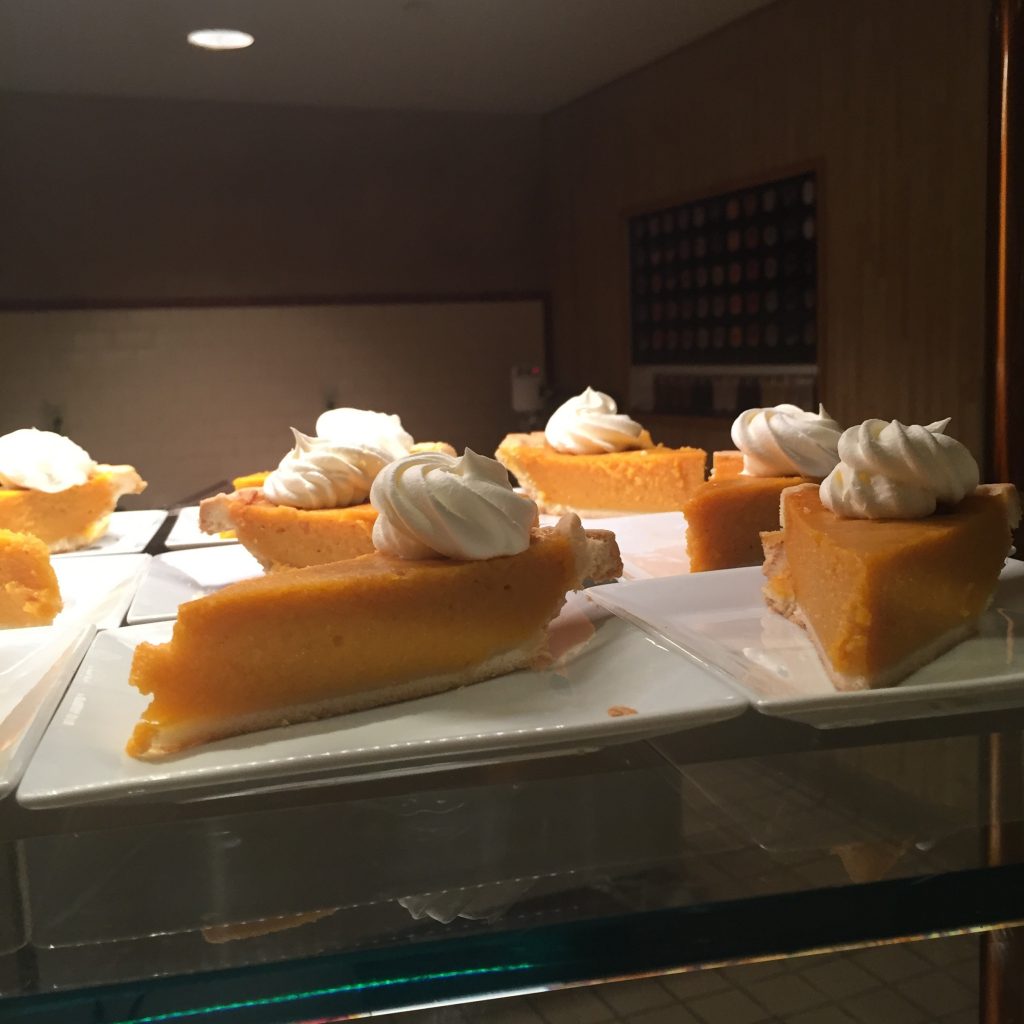 All in all I had a wonderful experience and it was very nice to chat with some fellow bloggers and gain some inspiration from each other. I would highly recommend Fresh Harvest at Seminole Coconut Creek. I hear they do an even more awesome Sunday brunch which I will be most definitely checking out. Go forth and eat!
South Florida – want me to review your business? Contact me.