Three weeks ago I loaded up my car to make the three hour trek to Orlando, Florida. With my mom in the driver's seat and my baby singing in the back we departed into the sunset. I simply couldn't believe I was heading to BlogHer17 – a conference for bloggers and digital influencers. You see, for months I had been praying and wishing and hoping that I could attend the blogging conference but I just didn't know how I could afford it. Then I had a spark of inspiration and I said, "you know what? I am just going to ask the Universe for help." So I put a post out on Facebook asking if anyone had an extra ticket to the conference. Within an hour I had been contacted by a conference attendee. Within two hours I had been extended a ticket from one of the conference organizers to attend as her guest! All I needed to do was book a hotel room. BOOM. Manifestation!
I ordered my business cards and got totally geeked out on the conference Facebook page. Some amazingly talented women were going to be there including Serena Williams, Cat Cora and Joy Reid. Although I could only go for one day, I made sure to make the most of it!Here are five powerful lessons I learned from BlogHer17
Don't Speak Louder, Speak Wiser
It can get pretty loud when you put a thousand bloggers in one room. Traveling through the crowd on my own I got to play my favorite writing role: observer. I love being in a crowd and watching, listening, learning, feeling. That is how I do my best writing…by being a fly on the wall. In the conference I attended a few panels in which the panelists were raising their voices. Why is there a need to speak louder than the other panelists? Is it so others will see that what you are saying is important? Actually, what I noticed from the panels I attended was: the quietest person on the panel was actually the wisest. That was how I felt after listening to Elayna Fernandez from The Positive Mom. She was tiny as a mouse. Her voice was subtle and feminine. But her words, her story, the power of her words was amazing. She was a force! Don't speak louder, speak wiser.
Everything Happens for a Reason
The whole time I was in Orlando I couldn't help but feel like the Universe had my back. I felt guided, joyful, grateful. Everyone I sat next to was so friendly and kind. Every session I attended seemed like it was just what I needed to hear at the time. I was supposed to attend a seminar on Live-Streaming, but it was packed by the time I got there, so I ended up in a session about storytelling your way to healing and support. It reminded me of my most popular blog post Facing the Pain: My Battle with PCOS and Endometriosis. This blog was completely written from the heart. It wasn't really meant for anyone, it was meant as a chapter in my own healing. Listening to the panelists talk about how they overcame vast obstacles like sexual abuse or violence, was so inspiring. It was comforting to feel the presence of all the other women in the room, silent cheerleaders, each of them with a story of their own. We can heal by sharing out stories. It is one of the reasons I was inspired to write and publish my own book, She Loved Herself.
Build Heart-Felt Connections
When I entered the BlogHer17 expo hall I felt immediately overwhelmed! I've been to many expos before and I remembered in an instant why I always prefer conferences over expos. I don't like to feel hounded and, in turn, I don't like to try to sell myself in 60 seconds or less. My elevator speech changes every day, but so does my style. I am ever evolving. So instead of joining the crowd and surfing from one vendor to another, I decided to go in and make heartfelt connections. Immediately, I felt a connection with the woman at the Amazon Kindle booth. When she found out I was an angel healer, she started talking to me about her grandmother who had recently passed. I felt her grandmother's presence there with her, so proud and smiling with her. In the past year I have been building my mediumship skills and connecting with this vendor in a heart-felt way was so organic and true. In the lunch line I met another heart-felt connection. I decided to bring my toddler into the conference and now staring at the lunch line I wondered what the heck was wrong with me! Luckily, just as in divine timing, a woman came up and offered to serve and carry my food to the table for me. Earth angel! She was also a vegetarian and we marveled at the vegan option and ample veggies on the menu (good work BlogHer!) I love these heart-felt connections!
Spend Less Time Online and More Time on Earth
Over lunch I was absolutely inspired to hear Serena Williams speak about the Purple Purse, a project to raise awareness of financial abuse and domestic violence. It always shocks me to hear the statistics of women who are stuck in violent relationships. "Financial abuse prevents victims from acquiring, using or maintaining financial resources," thus keeping them stuck in unhappy or abusive relationships. While I was in owe of this presentation, I was more shocked to see how few bloggers could lift their heads from their cell phones. We live in a world now where you cannot have lunch without checking your Facebook feed. You cannot watch a presentation without taking a selfie for Instagram. And you are too busy responding on Twitter to even hear the presentation! It made me realize how much we all need a digital detox. Imagine if we went to a blogging conference that required you to take notes on a notepad and to leave your cell phone at the door?
Don't Undersell Yourself – Know Your Value and Worth
At the hotel I absolutely fell in love with my room. Well, that is not true. I fell in love with the room, the pillows, the shower, the room service, the valet, the pool, the landscape, the…yeah, I fell in love with the hotel as a whole. Did I mention staying at the Wyndham Grand Orlando – Bonnet House was just an all-around luxurious experience? Even though I could only afford to stay there one night, I was inspired by the blogging conference to ask management if I could stay another night in the hotel in exchange for an awesome blog post. Alas, the hotel was fully booked!
Meanwhile I got to chatting with another blogger staying at the hotel. It turns out she had beat me to the punch! She not only got the hotel to cover her accommodation for two nights (in exchange for a blog post) but she got upgraded to the executive suites on the 14th floor! Wow, and here I was thinking I would just ask for a discounted night! I tried to justify it by saying she probably had more Instagram followers than me, or that her website was more well designed than mine. It was not. So the biggest difference between this blogger and me? She knew her value and worth! She asked! I am learning more and more every day about how important it is to respect and value yourself and ASK for what you really desire.
All in all I had a lovely time, even though it was a whirlwind 24 hours. Stay tuned for a follow up post on the #MeinEndo session I attended on endometriosis. I cannot wait to attend again next year, and maybe even as a presenter! I know I must keep my head high and my goals even higher. Dream big and keep manifesting.
Until next year BlogHer!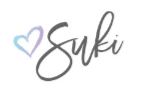 Save
Save
Save